Our own carbon footprint for 2018 equals to 0.962t CO2eq and is composed of the following elements: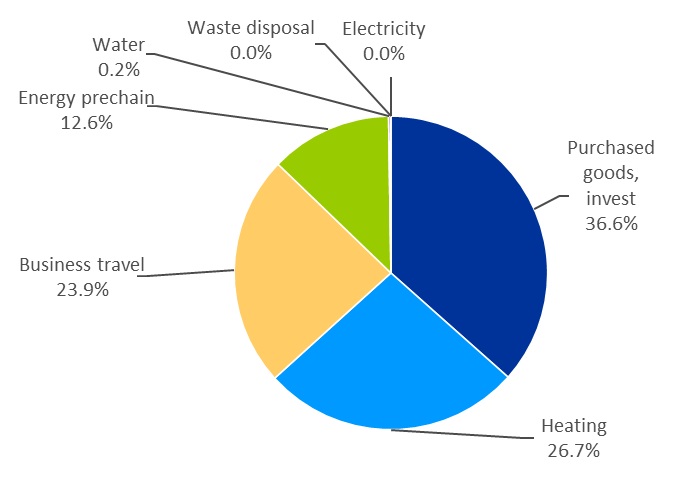 The low share of electricity can be explained with the sourcing of green wind power. The heating share is also low due to the usage of a home office in an energetically modernised building (hence no commuting). The major share of CO2 emissions is caused by business travel, though it has been partly performed by train and partly by a fuel economic car (no air travel). The purchase of a new laptop and other miscellaneous materials was also a major contribution.
Compared with other nonproducing companies, our emissions are fairly low (all figures per capita, related to the number of employees):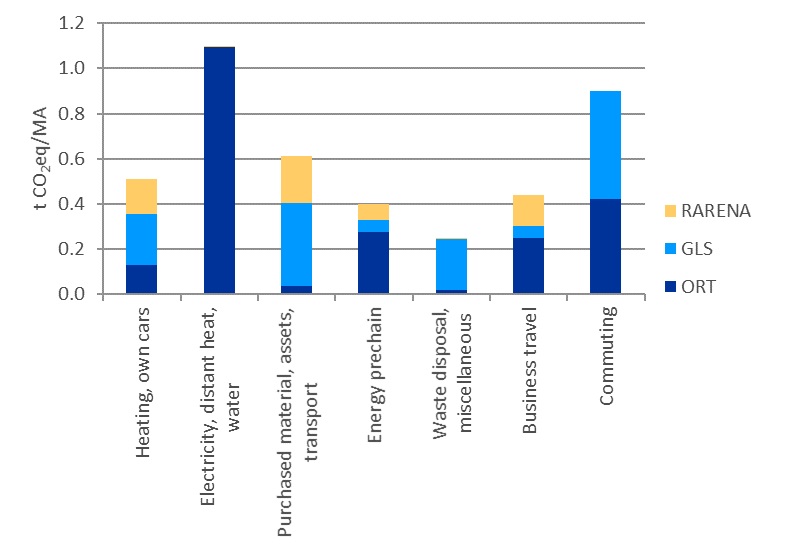 The carbon footprint for ORT has been established during a consultancy project by us. Following the calculation of the baseline carbon footprint, several measures, most of them requiring no capital investment, have led to a greenhouse gas reduction of 46% in 2013 vs. 2010 and an energy cost reduction of 31% in the same time period. This analysis has been continued since then to find potentials for further greenhouse gas reduction.
The carbon footprint of GLS, one of the leading sustainable banks in Germany with various initiatives to reduce its environmental impact, is published in their sustainability report 2016.